March 2017
Audience's Award
SUPER SHORT COMICS: INTO THE POCKET
Written by Kyu Amekawa, directed by Keisuke Matsumoto.
Written and directed by Uttera Singh.
SET IN STONE
On the morning of the Rock-Paper-Scissors Championship, co-captain Frankie wakes up to discover her bedroom doorknob has been stolen and replaced with a slab of concrete.
JEWISH BLIND DATE
Unhappy in love, Mary Lou decides to reconnect with her religious roots to find a man.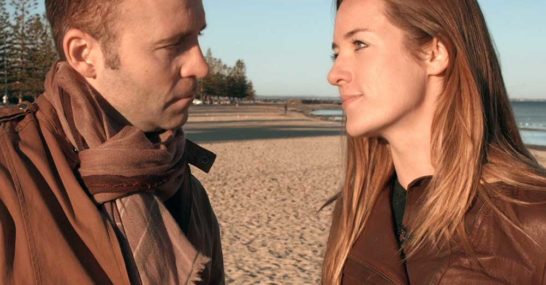 BUSINESS TRIP
A woman is stunned to receive a text from her husband after finding out his flight has crashed with no survivors.
SUPER SHORT COMICS: INTO THE POCKET
Have you noticed that jeans have a second little pocket above the main pocket? What is that for? It is a universal question, solved in this animated film from Japan.
Two strangers confront one of the most insidious scourges afflicting mankind - while standing at public urinals with their willies out.
FANNY PACK
A comedy about a young Indian-American woman who wants to follow her dreams, and a fanny pack clad Indian father who chases his daughter through an airport hoping that she will follow his.
DAN?
Steve is fed up with being guilted into covering for his identical twin Dan's frequent "sick" days from work. So he decides to take drastic measures.