May's Winning Films
Written and directed by Remi Parisse.
Audience's Award
OH FOR A MUSE OF FIRE
Written by Peter Rohan and Laura Darrell, directed by Peter Rohan.
Upcoming Films: March 2023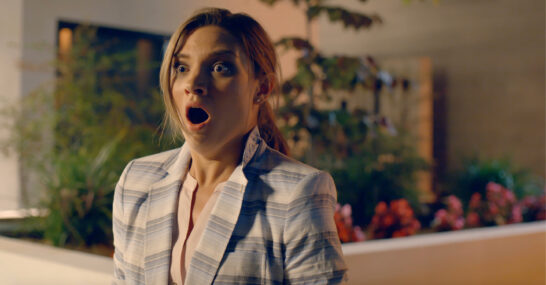 A FUNNY THING HAPPENED ON THE WAY TO THE INTERVIEW
A young woman goes on a wild adventure after she inadvertently locks herself out on the way to a job interview
SCUMBAG
Introducing Scumbag, a bold and magnetic eau de parfum inspired by wanderers, rebels and free-spirits everywhere.
PINECONE
At the end of a first date, a young man and woman are desperate to surprise the other.
CASH STASH
Jacques wakes up in the hospital to find two men who who claimed to have robbed a tobacco bar with him, and are there to recover their share of the loot. According to them, Jacques is the only one who knows where the money is. However, Jacques does not remember anything. Is Jacques bluffing? Are these two men really his friends?
TUESDAY NIGHT FEVER
Beth is working her first night at a new bar when the couple from hell walks in.
WELCOME TO USMA
Christopher Bleak welcomes you to a short film called WELCOME TO USMA, about why the little-known Latvian village of USMA is a perfect destination for your next vacation.