April 2013
Screwball by the sea! A lovestruck beach-house gardener tries to woo an oblivious trophy wife.
A surreal romp about the most important meal of the day. With some talking deer.
This would be a sad movie if it wasn't so cute.
GANDHI AT THE BAT
Did Mohandas K. Gandhi really pinch-hit for the New York Yankees in 1933?
A twisting, surreal, fast-paced conspiracy-comedy that is about infectious marketing, obsession and a hippo.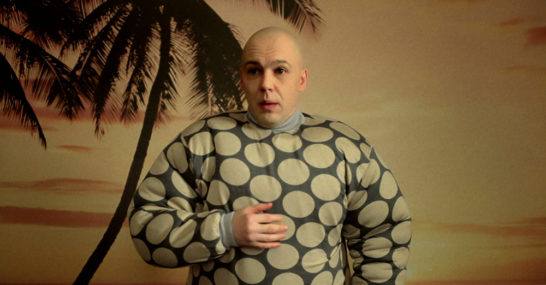 LOVE
A chance hookup leads to a big kind of love.
Technology makes it easier to be sneaky.
A man meets a cowboy, clones of himself, and has a meaningful discussion with a piece of dust.
A heroic quest through a Nordic Labyrinth of Doom? Or an errand to pick up shelving? Choose--and prepare to shop or die.