December 2007
Audience's Award
THE BLOOD OF THE CROSS
Judge's Award
OPERATION: FISH
How do you get rid of an unwanted whale?
In some things in life there are no do-overs. Unless you have a time machine.
THE TED ZONE "BUTTERFLY EFFECT"
Toby Radloff explains chaos theory while dressed like a killer moth. Plus, it's a cartoon!
A child's goldfish is abducted by a criminal mastermind with nefarious intent and a secret agent is dispatched to rescue it.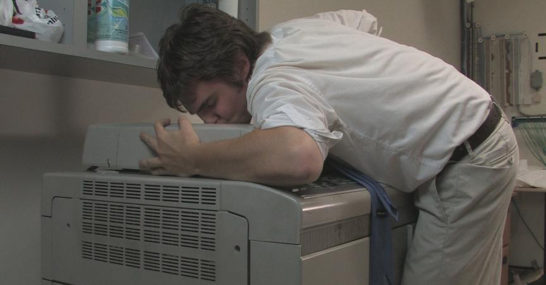 MEMORIES OF MY MELANCHOLY COPY MACHINE
A love story between a lonely office worker and a neglected copy machine.